Party news
YAP Youth Wing members visit Gala Archeology and Ethnographic Complex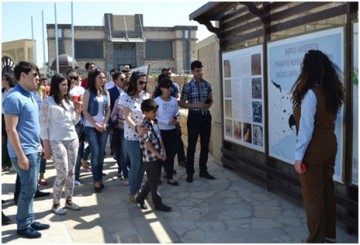 Members of the Youth Wing of the New Azerbaijan Party visited the Gala Archeology and Ethnographic Complex.
The excusion organized as part of the Travel to Culture project involved some 50 youth.
The main aim of the visit is to increase the interest of youth to culture centers.
Youth got acqunted with the antique items, archeological finds and other things.