Party news
"Experience economy" project launched at headquarters of YAP Youth Wing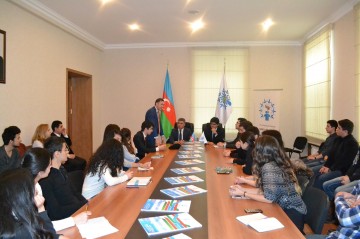 A ceremony to present "Experience economy" project has been held at the headquarters of the Youth Wing of the New Azerbaijan Party.
Speaking at the event, economic expert Vugar Bayramov provided information about experience economy. He also highlighted Azerbaijan`s successful strategy, saying the country has outclassed many European states in terms of the development rate.
Marketing specialist Ravan Ayyubov highlighted accomplishments in the field of marketing.