Party news
Nurlana Aliyeva: We, representatives of the YAP Women's Council, try to contribute to social programs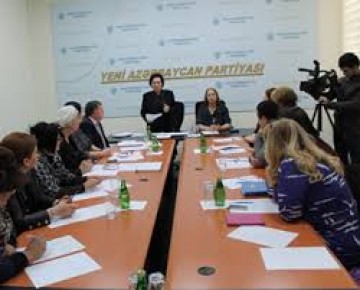 "We can speak much about the workd done in recent years by the YAP Women`s Council. These works were composed of events held in the country and abroad," Chairman of the YAP Women's Council Nurlana Aliyeva told yap.org.az.
She noted that the YAP women visited the home of disabled, boarding schools, and provided assistance to individuals needing help during the passed period. According to her, there are outstanding tasks that are very important and fruitful for the society.
"Of course various social programs are being implemented for the safeguarding of the citizens of the Azerbaijani state. As representatives of the YAP Women`s Council we try to make our contribution to this process and come up with new ideas and initiaves," she added.