Party news
YAP Garadagh regional branch`s Council holds its meeting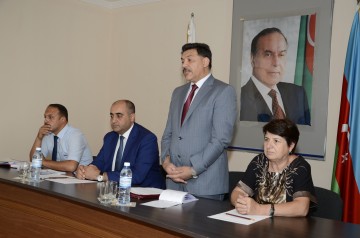 YAP Garadagh regional branch`s Council held its meeting. Member of the YAP Political Council, chairman of the Garadagh regional branch Aydin Huseynov provided information on the outstanding tasks related to the upcoming municipality elecitons.
He noted that youth constitute 2227 out of 11148 membership. Youth play an active part in social life of the Garadagh district. It is the result of the joint work of the Garadagh district local authority and YAP Garadagh regional branch, Garadagh regional youth and sport department.
Up to 800 representatives of youth activisits of city and region participated in the summer and winter leadership schools.