Party news
Deputy chairman of YAP Youth Wing to visit Serbia, Bosnia and Herzegovina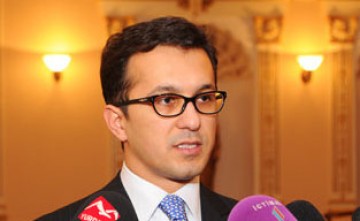 Deputy chairman of YAP Youth Wing Ramin Mammadov will pay a visit to Serbia and Bosnia and Herzegovina from July 31-August 3.
He will attend a meeting of the Board of Directors of the Democrat Youth Community of Europe and an international conference.
The events will discuss economic and political issues, as well as ways of expanding cooperation among member states of the Community.