Party news
Deputy Premier met with fact-finding mission of Centrist Democrats International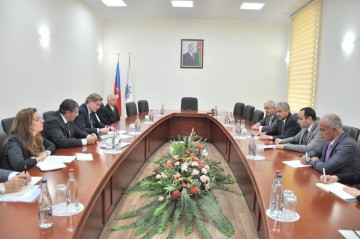 Deputy Premier, YAP Deputy Chairman, Executive Secretary Ali Ahmadov met with fact-finding mission of Centrist Democrats International on July 7.
Ali Ahmadov briefed the mission on the YAP`s position in the political life of the country, targets set. He noted that European integration was set as the major direction for Azerbaijan.
Head of the mission Antonio-Lopes Isturiz said that there is progress on the way of YAP`s joining the organization.
They exchanged their views on the development of cooperation between the YAP and the Centrist Democrat international.