News
RecepTayyip Erdogan: The Karabakh problem must be solved first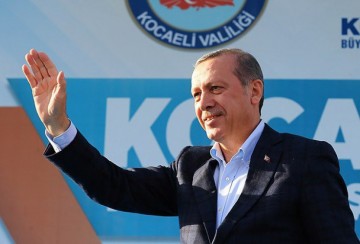 "We are ready to meet and talk with Armenian politicians, who show courage and will, but first the Karabakh dispute has to be resolved"
Turkey is ready to cooperate with Armenia should it take "positive" steps with regards to so-called "genocide" allegations as well as to a dispute with Azerbaijan over the region of Karabakh, Turkey's president RecepTayyip Erdogan has said Saturday.
"Our door is still open to Armenia," said RecepTayyip Erdogan, speaking at the inauguration ceremony of various facilities in the northwestern Turkish province of Kocaeli.
"We are ready for any kind of cooperation with (Armenia) if they take positive steps on the so called 'genocide' allegations," said Erdogan.