News
Missing flight MH370: Europe to tighten black box rules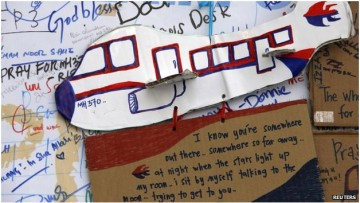 The proposals come in response to the disappearance of Malaysia Airlines flight MH370
Europe's aviation watchdog has announced new proposals to make it easier to find flight recorders, known as black boxes, from missing planes.
The plans include extending the transmission time of underwater locating devices fitted on the black boxes from 30 to 90 days.
The move comes in response to the disappearance of Malaysia Airlines flight MH370 on 8 March.
The plane vanished en route to Beijing, with 239 people on board.
The aircraft lost contact with air traffic controllers over the South China Sea, some seven hours after it took off from Kuala Lumpur.
It is not yet known what caused the plane to fly so far off course. Finding its "black box" flight recorders is seen as key to understanding what happened.