News
Baku hosts ERRA conference on investments and energy regulation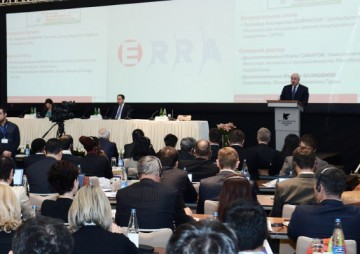 Baku has hostedthe 13th conference on investments and energy regulation of the Energy Regulators Regional Association (ERRA).
According to Azerbaijan`s Ministry of Economy and Industry, the annual conference is attended by 200 experts from more than 30 countries.
This year the conference focuses on such major issues as energy industry in Azerbaijan, security of energy supply, challenges of renewable penetration, water utility regulation - as a new task for multi-sector utility regulators, and empowerment of customers in energy markets.
The ERRA is a voluntary organization of independent energy regulatory bodies primarily from the Central European and Eurasian regions, with affiliates from Africa, Asia and the Middle East and the United States.