News
Turkic-speaking peoples, one nation: Turkish FM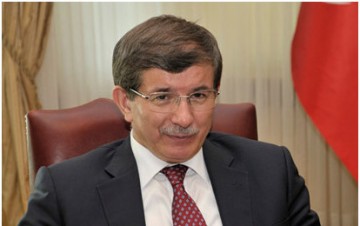 Turkey's Foreign Minister has said, despite living in different states, Turkic-speaking peoples are considered one nation.
Ahmet Davutoglu made the remarks on June 4 at a meeting of foreign ministers held in Turkey as part of the 4th Summit of the Cooperation Council of Turkic-Speaking States.
"Our peoples, governments and the entire world are witnessing this fact that the Turkic-speaking peoples are one nation, even though they live in different states," Davutoglu stressed.
He went on to add that the ties which are based on a common language, religion, history, culture, and shared values closely link these peoples together.
Regarding the summit's topic dedicated to tourism, Davutoglu said the significance attached to tourism is not limited to economic goals.
"Tourism will develop relations between peoples and will make it possible to revive cultural ties between them. At the same time, tourism will contribute to the cooperation between us," Davutoglu said.
He added that the summit is being held amid dynamic changes in the region and the world.
"Today, it is very important to expand our cooperation. Last month, we often met with the Turkic-speaking states' representatives both in bilateral and in multilateral formats. During the last 15 days, we met frequently," Davutoglu said.