News
From Tradition to Future. Azerbaijan Glamour Project to be presented at Heydar Aliyev Center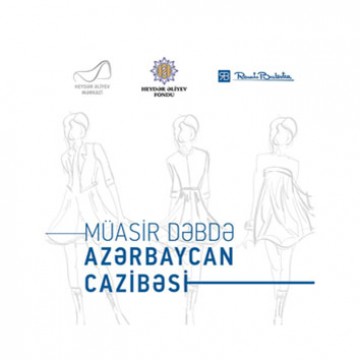 From Tradition to Future. Azerbaijan Glamour project is to be launched at the Heydar Aliyev Center on May 31.
In the framework of the project, Renato Balestra, a renowned Italian fashion designer, will present his new collection nurtured by the traditional Azerbaijani ornaments.
The garments to be displayed feature traditional designs used in the Azerbaijani national costume and carpet patterns along with elements of fire and pomegranate. Inspired by the Oriental flavor, the designer succeeded in incorporating the Azerbaijani motifs into the European fashion.
The project is aimed at supporting Azerbaijan's national values and traditions by integrating local ornaments into the world of fashion and thus promoting synthesis between the European and Oriental cultures.
About 40 samples of garments are to be presented at Renato Balestra's fashion show with a worldwide famous model Irina Shayk expected at the podium.