Agenda
Ogtay Asadov: act of pardoning signed by President İlham Aliyev is humanity step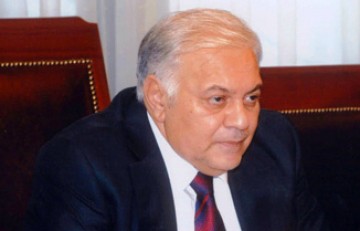 "The act of pardoning signed by President İlhamAliyev is humanity step. Pardoning acts signed by the Head of State spanned five thousand people," said MM speaker Ogtay Asadov.
Asadov pointed out that Milli Majlis has so far adopted 8 pardon acts. According to him, the amnesty spanned 27 thousand people.
It is the humanity policy pursued by our state. However, it is impossible to adopt these acts every year. But our state`s policy is consistent, he underlined.