Agenda
Ali Ahmadov: Positive changes in life of Azerbaijan affect life of Azerbaijani women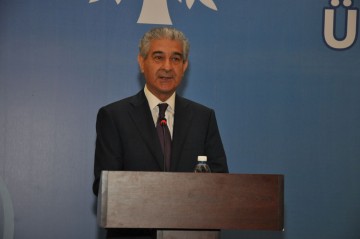 "Positive changes in life of Azerbaijan affect life of Azerbaijani women. It shows that every woman realize how much important these changes play in their lives," YAP Deputy Chairman, Executive Secretary, Deputy Premier Ali Ahmadov said at the conference of women`s council of the new Azerbaijan party.
Ahmadov noted that women play an important role in development of society in public life.
"Women make 50 percent of Azerbaijani society. We can achieve development of Azerbaijan even more by utilising this potential," he said.