News
36th EOC seminar to highlight Baku 2015 Games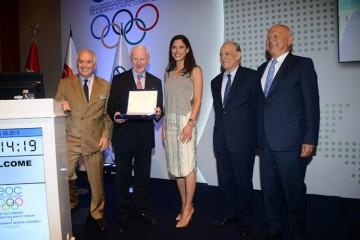 An Extraordinary General Assembly of the European Olympic Committees will provide NOC delegations the latest information on the first European Games, which start in Baku on June 12.
EOC Secretary General Raffaele Pagnozzi will lead the proceedings in the presence of President Patrick Hickey, who yesterday chaired the second EC meeting of the year.
The representatives of 50 National Olympic Committees of Europe are gathered in Belek for their annual seminar, starting today on the Mediterranean coast of Turkey. Invited by the Turkish NOC and its president prof Ugur Erdener, 180 delegates will also address the Rio 2016 Olympic Games and Agenda 2020.