News
Azerbaijan to join Venice Biennale with support of Heydar Aliyev Foundation and IDEA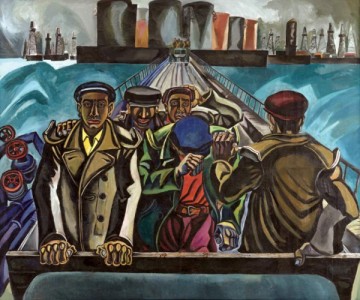 Official opening of two exhibitions will take place on May 6, within the framework of the International Art Exhibition 56th Venice Biennale organized with the support of the Heydar Aliyev Foundation.
First, inauguration of the exhibition "Beyond the Line", displaying works by Ashraf Murad, Javad Mirjavadov, Tofik Javadov, Rasim Babayev, Fazil Najafov, Hussein Hagverdy, Shamil Najafzadeh at the Azerbaijani pavilion located in Lezze Palace related to the 14th century in Campo Santo Stefano, one of the busy places of Venice, will take place.
The exhibition "Beyond the Line" covers the spirit of artists that had remained in the shadow of the 20th century Soviet regime, and of their works, as well as their love for freedom.
No exhibitions of artists that had opposed the communist ideology during the Soviet regime and wished to express their "revolutionary" positions had been organized; artists could not go beyond the country. The exhibition "Beyond the Line" demonstrates the unbreakable spirits of the artists that had so far remained in the shadow, and their world of art.
On May 6 will also open the international exhibition "Vita Vitale" in the Venice Biennale. A joint project by the Heydar Aliyev Foundation and IDEA Public Association, this exhibition brings together artists from around the world that express their concern about the destiny of the planet.
The exposition includes works by artists from Azerbaijan, USA, Austria, Great Britain, Canada, France, Italy, Netherlands, Pakistan, Switzerland and Uzbekistan. Works by Edward Burtynsky, Mircea Cantor, Loris Cecchini, Tony Cragg, Laura Ford, Leyla Aliyeva, Aida Mahmoudova, Andy Warhol other famous artists will be exhibited at "Vita Vitale".
The exhibition "Vita Vitale" describes views of artists campaigning against environmental challenges. The exhibition covers views of artists on social and environmental issues that define the past, the present and the future of not only Azerbaijan, but also the whole planet. "Vita Vitale" also analyses the weak balance between the ecological system of our planet and the impact that people have on the nature. The exhibition inspires us to increase our role in the protection of the environment and, at the same time, suggests creative ideas and instruments for preserving the world's future.