News
ZiyafatAsgarov: Efforts of forces that want to damage Azerbaijan's reputation have never paid off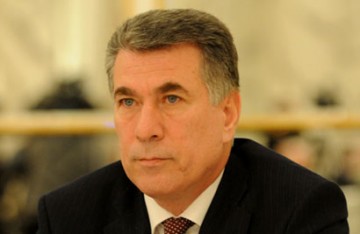 "Efforts of forces that want to damage Azerbaijan's reputation have never paid off. For many times our country has overcome such trials. That is why there is not any reason to worry," said First Vice-Speaker of the Azerbaijani Parliament Ziyafat Asgarov as he commented on anti-Azerbaijani campaign in some foreign media outlets ahead of the First European Games.
"Some foreign media outlets, non-governmental organizations and certain circles inside the country are trying to stain the Games and Azerbaijan's image. However, these attempts have yielded no results so far. Now again they started to say same groundless words with no political, cultural and legal background. But Azerbaijan's progress is obvious. We are preparing for the First European Games in an excellent manner. All of the sports venues are ready for the Games, and we believe that these games will be excellently staged."
"Why haven`t those European non-governmental organizations that call themselves human rights defenders given a statement about the Khojaly genocide? The Armenians have committed more than 30 terror acts in Azerbaijan's territories. Why they never talk about this? Why they turn a blind eye to the fact that Azerbaijan has more than one million refugees and IDPs?" The First Parliament Vice-Speaker said that unfortunately "we have many double standards".
Mr.Asgarov added that every Azerbaijani citizen "must be vigilant against such provocations and respond to forces that are against our country. The main burden of responsibility here falls on the media".