News
Dozens dead, tens of thousands evacuated from Balkans flooding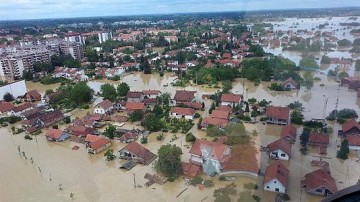 The death toll continues to rise from the flooding in the Balkans. In central and western Serbia, the rains did start to ease and waters receded in some of the worst-hit areas on Sunday, May 18.
The emergency services, helped by volunteers, have been going house-to-house in the town of Obrenovac rescuing people who had been trapped for days in some cases and bringing food and drinking water to those who refused to leave.
In Obrenovac 12 people have drowned. More than 40 people are known to have died across the region, but the authorities expect more bodies to be found as the waters recede.
Rescue teams, humanitarian aid, water pumps and generators have been arriving from Russia and European Union member states, including Britain, Germany and Austria, as well as closer at hand from other former Yugoslav republics.
In eastern Croatia the Sava River burst its banks after days of torrential rain.