News
Baku to host CISOLAR 2015 conference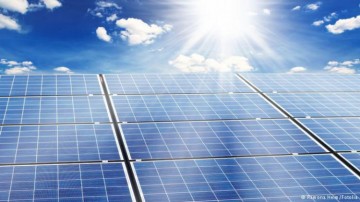 On 16-17th of April 2015, Baku will be hosting one of the key events in the field of solar energy - CISOLAR-2015 4th International Conference and Exhibition "The development of the solar energy industry in the region of South Caucasus, Eastern Europe and Central Asia", the State Agency for Renewable & Alternative Energy Sources (ABEMDA) said.
Over the past 4 years CISOLAR has become the main platform for business communication of the solar energy market players, whose activities are related to the operation and development of the new projects in the region of Eastern Europe, former Soviet Union countries and Central Asia. Nowadays, Azerbaijan is a leader of innovations in the region and active development of new technologies in the energy sector. In particular, experts consider the market of solar energy in Azerbaijan to be one of the most attractive in Europe.
CISOLAR-2015 is a unique communication platform for decision-makers and business representatives for the development of solar energy projects in the region. CISOLAR-2015 gathers top managers of companies in the energy sector, heads of regional departments of global industrial companies, heads of industry associations and organizations, senior representatives of the authorities in the field of renewable energy, international financial institutions, key international experts in the solar energy industry, key regional and international media enlightening the industry development. Along with the conference, the exhibition representing solar energy industry achievements, solutions, technologies, equipment and services will take place in Baku. Also, the delegates of CISOLAR are welcomed to take part in the tour on solar energy plants in Azerbaijan and take part in the Business Matchmaking. Gathering together, at CISOLAR, we develop strong solar energy industry in the region.