News
German expert explains pressure exerted on Azerbaijan amid European Games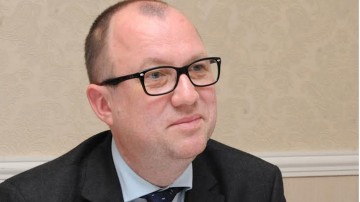 There is always pressure and there are people and organizations which are living off this pressure, Matthias Dornfeld, the Chairman of European Institute for Caucasus and Caspian Studies Berlin, told Trend, commenting on Azerbaijan's holding the first ever European games, as well as the slander campaign of some circles against the country on the eve of the games.
"They are making money with it," Dornfeld said of the powers that try to put pressure on Azerbaijan. "It is a clear part of lobbyism."
"My opinion is that you should not mix politics with sport," he said. "This international pressure appears meanwhile everywhere at any occasion."
Dornfeld said that there were such pressure on Azerbaijan on the eve of the Eurovision song contest too, adding that, however, Azerbaijan organized very good cultural event and good festivity.