News
Czech president to visit Azerbaijan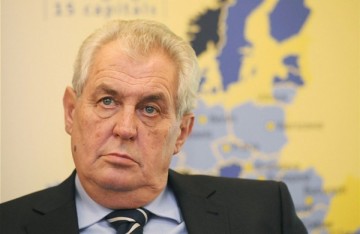 The Minister of Industry and Trade of the Czech Republic Jan Mladek discussed on Tuesday with President Milos Zeman the development of relations with Azerbaijan, Czech media quoted Jan Mladek.
"We talked about the fact that the strategic partnership with Azerbaijan is in our interests," the Czech Minister said.
In addition, Czech media quoted the words of Jiri Ovchachek, the press secretary of the President, that President Milos Zeman will make a visit to Azerbaijan, which is the second largest supplier of oil to the Czech Republic, in mid-September of this year.