News
Lavrov: Russia will continue efforts towards Karabakh settlement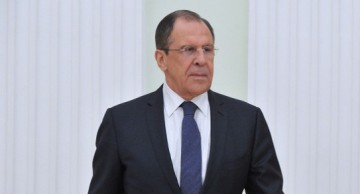 Russia will continue efforts to see conditions created for the settlement of Nagorno-Karabakh on the basis that would be acceptable both for Armenia and Azerbaijan, Russian Foreign Minister Sergey Lavrov said on Wednesday.
"We exchanged assessments of the situation in Transcaucasia, including the Karabakh settlement," he said after talks with the Armenian counterpart, EdvardNalbandyan.
"Russia will continue to contribute to creation of conditions for the settlement of that problem on an acceptable for all sides basis," Lavrov added.
"None of the interested parties wants the Karabakh conflict move to the hot phase. I am convinced that, despite the rhetorics, none of the interested parties wants that," he added.