News
TANAP's Turkish section construction to begin on March 17: Turkey's Energy Minister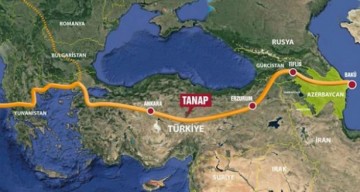 Construction of the Turkish section of the Trans Anatolian Natural Gas Pipeline, (TANAP) will begin on March 17, said Turkey's Energy and Natural Resources Minister, Taner Yildiz.
The Turkish Minister said TANAP is an important and strategic project both for Turkey and Azerbaijan.
TANAP will carry10 billion cubic meters of Azerbaijani natural gas to Europe and 6 billion cubic meters to Turkey.
The pipeline is planned to be launched in 2018.