News
CIS Executive Committee to consider proposals of Azerbaijan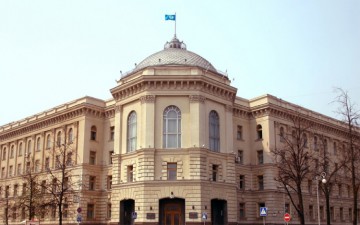 On March 10-11, the CIS Executive Committee will held a meeting of the Working Group on development of the coordinated offers to the draft of the Plan of Actions on realization of the third stage (2016-2020) of Strategy of Economic Development of the Commonwealth for the period till 2020, the press service of the CIS headquarters in Minsk said.
Strategy was approved on November 14, 2008 at the meeting of the CIS Council of Heads of Governments (CHG) in Kishinev. Plans for realization of the first (2009-2011) and the second (2012-2015) stages of Strategy were approved at the CHG meetings on May 22, 2009 in Astana and on October 18, 2011 in St. Petersburg respectively.
At the meeting in Minsk the Working Group will consider the proposals made by Azerbaijan, Belarus, Kyrgyzstan, the Russian Federation and Tajikistan.