News
Azerbaijani President issues order on marking 200th anniversary of publication of Book of DedeKorkut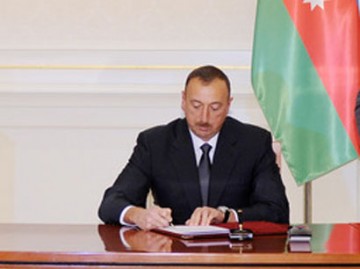 Azerbaijani President Ilham Aliyev has issued an order on marking the 200th anniversary of publishing of the Book of DedeKorkut.
According to the order, jointly with the Ministry of Education and National Academy of Sciences of Azerbaijan, the Ministry of Culture and Tourism should prepare action plan on the 200th anniversary of first translation, publication and introduction of the world science of the Book of DedeKorkut by the German orientalist Friedrich von Dits taking into account the proposals of Baku International Multiculturalism Center, the Knowledge Fund under the President and Azerbaijan Writers' Union.
The Cabinet of Ministers is to solve the issues arisen from the order.