News
Azerbaijani armed forces kill commander and several soldiers of Armenian special forces group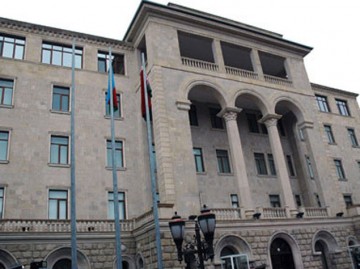 Two Armenian reconnaissance and sabotage groups which attempted to launch an attack were destroyed, the enemy was forced to retreat by suffering heavy causalities
Armenian armed units attempted to attack the positions of Azerbaijani armed forces on the contact line.
The Defense Ministry said thanks to the vigilance of Azerbaijani soldiers, early detection of enemy's approaching and preventive measures, two Armenian reconnaissance and sabotage groups which attempted to launch an attack were destroyed.
Commander of the Armenian special forces group, officer Tigran Simonyan and several soldiers were killed during the sabotage. The opposing side suffered heavy casualities.
The Azerbaijani armed forces suffered no losses, the situation on the front line is completely under control, the ministry said.