News
President Ilham Aliyev's Turkey visit in Getty Images spotlight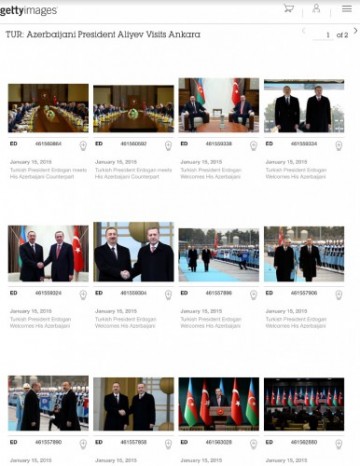 British Getty Images photo agency has highlighted Azerbaijani President Ilham Aliyev's state visit to the Republic of Turkey.
Some 56 photos were posted on the agency's official website reflecting a welcoming ceremony for President Ilham Aliyev, his meeting with President Recep Tayyip Erdogan, the fourth meeting of the Turkey-Azerbaijan High-Level Strategic Cooperation Council, a press conference the heads of state, and the signing of documents.
The photos belong to Anadolu agency.