News
President Ilham Aliyev visited Anitkabir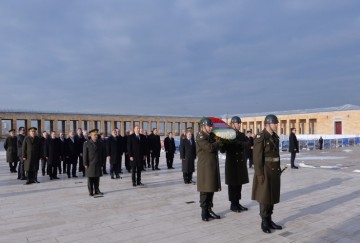 President of the Republic of Azerbaijan Ilham Aliyev has visited the tomb of the founder of the Republic of Turkey Mustafa Kemal Ataturk – Anitkabir.
The head of state paid tribute to Mustafa Kemal Ataturk and put a wreath at his tomb.
Then photos were taken.
The head of state signed a guest book.