News
Azerbaijani President signs Order on extra measures related to construction of Chukhanli-Ganjali-Piratman-ParchaKhalaj-Seyidan highway of Salyan District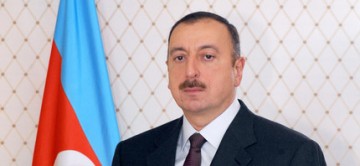 President of Azerbaijan Ilham Aliyev has today signed an Order on extra measures related to construction of the Chukhanli-Ganjali-Piratman-ParchaKhalaj-Seyidan highway of Salyan District.
Under the Presidential Order, AZN 3 million was allocated to the Salyan District Executive Authorities from the state budget of Azerbaijan for 2015.
The highway links 5 residential areas with the total population of 5,000 people.