News
TANAP is very important for Europe - Turkish FM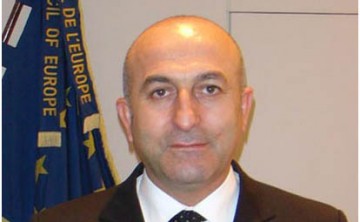 The Trans-Anatolian gas pipeline (TANAP) construction project, which is implemented by Azerbaijan and Turkey, is very important for Europe, Turkish Foreign Minister Mevlut Cavusoglu said in an interview with TRT Haber Dec. 25.
"The implementation of this project increases the importance of Turkey in the field of energy supplies," he said.
The TANAP project envisages gas transportation from Azerbaijan's Shah Deniz field to Europe through Turkey.
The initial capacity of TANAP is expected to reach 16 billion cubic meters of gas per year.
Around six billion cubic meters of gas will be delivered to Turkey, and the remaining volume will be supplied to Europe. In the future, the capacity of the pipeline can be increased to 31 billion cubic meters.
The gas will go to Turkey in 2018, and after the construction of the Trans Adriatic Pipeline (TAP) the gas will reach Europe around in early 2020.
It is planned to commission TANAP in 2018. The project's cost is estimated at $10-11 billion.
Following the completion of a legal registration process, TANAP's shareholders will be as follows: SOCAR - 58 percent, Botas - 30 percent, and BP - 12 percent.
Contracts for the supply of pipes for the construction of TANAP were signed in Turkey's Ankara city on Oct.14 with six Turkish and one Chinese company.
Turkey's Mannesmann-Noksel-Erciyas and Umran-Emek consortiums, Toscelik Profil ve Sac Endustrisi, as well as a Chinese contractor Baosteel Europe won the tender for the supply of pipes for the TANAP project.
All the companies that will participate in the construction and supply of the TANAP project in Turkey are exempt from VAT.
The consortium of the Trans Anatolian Natural Gas Pipeline (TANAP) made its decision regarding the contractors for the pipeline's construction on Dec.23.
Reportedly, the tender's winners are the Fernas Insaat, the Sicim-Yuksel-Akkord consortium, and Tekfen Holding.
They have been invited to the construction of the pipeline's sections running from Georgia's border to Turkish city of Erzurum, from Erzurum to the city of Sivas, and from Sivas to the city of Eskisehir.