Agenda
Siyavush Novruzov: The period since President Ilham Aliyev led Azerbaijan since 2003 went down in history as the period of overall and rapid development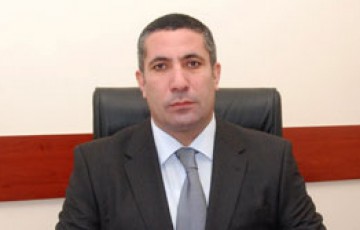 "Azerbaijan is one of the most developed countries in terms of development. This development is based on successful, forward-looking domestic and foreign policy. President Ilham Aliyev`s continuation of the strategic course defined by national leader Heydar Aliyev make up the fundamental basis of today`s national development in line with present realities and requirements," deputy executive secretary, MP Siyavush Novruzov said.
Siyavush Novruzov said that leadership phenomenon irrespective of the historical, political, geographical condition, political system has a desifiv role in forming the national state. It is a reality that existence of today`s Azerbaijan is closely linked with the stable development.
YAP Deputy Executive Secretary said that the period since President Ilham Aliyev led Azerbaijan since 2003 went down in history as the period of overall and rapid development. Undoubtedly, strategy defined by national leader Heydar Aliyev is behind protection of socio-political stability, existing economic development overall progress. The successful continuation of the domestic and foreign policy established by national leader Heydar Aliyev helped to achieve today`s progress and development.