News
Without Turkey some regional issues cannot be resolved – Russian president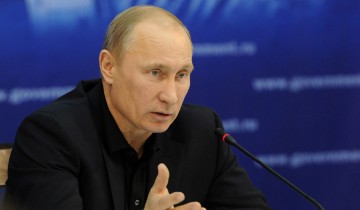 Russia and Turkey share plenty of overlapping interests.
This was stated by Russian President Vladimir Putin during his annual briefing in Moscow.
V. Putin noted that some regional issues cannot be resolved without the participation of Turkey.
Expressing his confidence that Europe would soon urge Turkey to join the sanctions on Russia, Putin said he proposed his Turkish counterpart Recep Tayyip Erdogan does not publicize some issues but Erdogan renounced this proposal.
V. Putin called Erdogan "krepki muzhik" (a man with strong character).