News
Ali Hasanov: We've stated many times that the Azerbaijani government is always ready for dialogue and cooperation with all socio-political organizations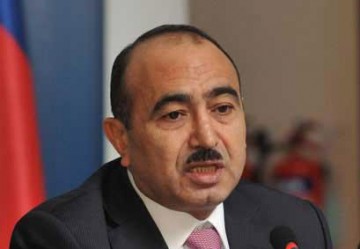 "The upcoming meeting will focus on the discussion of relations with opposition parties, prospects of cooperating with them and other issues"
"On December 13, we'll have a meeting with the chairmen of several parties in Azerbaijan," Ali Hasanov, head of the Department for Public and Political Issues at the Presidential Administration.
Ali Hasanov said that some time ago several parties put forward the initiative of dialogue with the government: "We've stated many times that the Azerbaijani government is always ready for dialogue and cooperation with all socio-political organizations in the country. We've gained enough experience in this area. During the meetings held at different times with representatives of socio-political organizations as well as institutions of civil society, we had an efficient exchange of views on issues like political and legal norms of participating in Azerbaijan's socio-political life, elections, sound political competition, insurance of human rights and freedoms, etc. Some worthwhile ideas and proposal were taken into consideration.
Ali Hasanov also pointed out that the meeting which will take place with the participation of the chairmen of the ADP, ALDP, CPFP, WAPFP, APP, Great Azerbaijan, Umid, Freedom, Aydinlar, and other parties will focus on the discussion of relations with opposition parties, prospects of cooperating with them and other issues.