News
Azer Gasimov: "I call on Psaki not to refer to double standards and biased information in her speeches"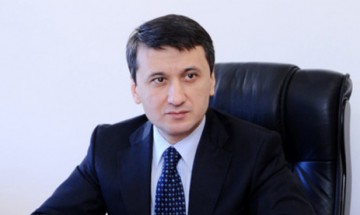 Press-Secretary of the President of the Republic of Azerbaijan Azer Gasimov has been interviewed by APA Information Agency.
AzerTAc presents the full text of the interview:
- What do you think about the U.S. State Department spokesperson Jen Psaki's allegations of human rights violations in Azerbaijan?
- First of all, I'd like to say that the spokesperson for the United States Department of State, Ms. Jen Psaki frequently makes unprofessional statements full of false facts and geographical mistakes about the developments in different regions. Therefore, I was not surprised by her making such statements on Azerbaijan yesterday. I would advise her to pay attention to the human rights being flagrantly violated, fundamental rights and freedoms ignored in her country, instead of issuing biased, dishonest statements regarding alleged failure to comply with international obligations in the field of human rights in Azerbaijan.
Cases of racial discrimination, police violence against peaceful protesters, use of force, even deployment of military equipment to the streets, use of tear gas, torture and mass arrests often take place in the different regions of the United States. The events that occurred in dozens of U.S. cities over Ferguson clearly prove this once again.
The United States also has big problems related to freedom of speech. Representatives of mass media are regularly facing pressures for voicing objective opinions or even dismissed from their job. We can mention plenty of facts about the violation of fundamental human rights and restrictions on freedoms in the United States.
As for Azerbaijan, despite gaining independence since 20 years ago and living in a state of war due to Armenian aggression, our country has made great progress toward democratic development and the Azerbaijani government is continuously increasing its efforts in this area.
Once more, I call on Ms. Psaki not to denounce these facts and refer to double standards and biased information in her speeches.