News
Azerbaijani President congratulates President of Romania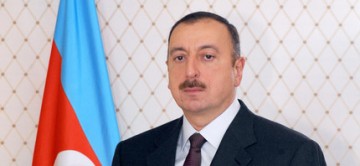 Azerbaijani President Ilham Aliyev congratulated Klaus Ioannis on his election as the President of Romania.
1news.az reports citing the official website of the President of the Republic of Azerbaijan that according to the President strong friendship and mutually beneficial cooperation tie Azerbaijan and Romania.
President Ilham Aliyev expressed hope that the expansion of cooperation between the two countries, both bilaterally and within the framework of regional organizations, will continue in the future.
President Ilham Aliyev wished K. Ioannis health, happiness and success in his future activities.