News
Azerbaijani government, ADB sign agreement on 4th tranche of Road MFF 2007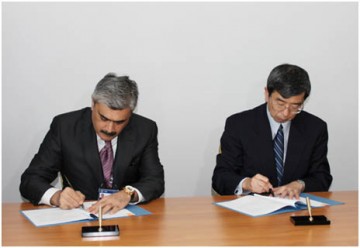 Azerbaijan and the Asian Development Bank (ADB) have signed a loan agreement on the 4th tranche of Multi-Tranche Financing Facility (MFF) of Road Network Development Program.
The deal was inked by finance minister of Azerbaijan Samir Sharifov and ADB president Takehiko Nakao on the sidelines of 47th annual meeting of the ADB Board of Directors in Astana.
The agreement provides for the financing of the construction of Agstafa – Poylu – Sadigli – Georgian border, as well as four bridges on the Poylu – Duzgishlaq- Gazakh road. The 4th tranche in amount $45 million was approved earlier.