News
Congressman Steve Stockman: Armenia bears responsibility for violating the airspace of Azerbaijan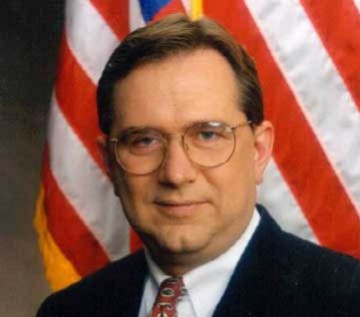 U.S. Congressman Steve Stockman has said Armenia bears responsibility for violating the airspace of Azerbaijan. "All Members of Congress should be concerned with reports of the escalation along the line contact between the forces of Azerbaijan and Armenia. It is unfortunate that the latest increase in tensions resulted in the downing of the helicopter of the armed forces at Armenia, which was violating the airspace of Azerbaijan. The loss of life in this incident was regrettable but the Armenian command bears much responsibility for ordering the helicopter into Azerbaijani territory," he said in a statement.
The Congressman said: "It is time for Azerbaijan and Armenia to faithfully work toward peace and to respect each other's territorial integrity, including air space."
"I call on the governments of Azerbaijan and Armenia to exercise restraint and refrain from actions than can further destabilize the situation, and I call on the Nagorno Karabakh conflict, as the U.S is a co-chair of the Minsk Group of the organization for Security and Cooperation in Europe (OSCE)," Mr. Stockman said.