News
President Ilham Aliyev and President Hassan Rouhani met one-on-one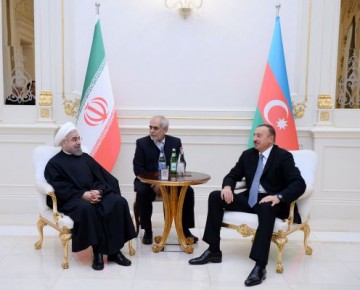 President of the Republic of Azerbaijan Ilham Aliyev and President of the Islamic Republic of Iran Hassan Rouhani have had a one-on-one meeting.

The parties expressed satisfaction with the successfully developing bilateral relations between the Republic of Azerbaijan and the Islamic Republic of Iran in the political, economic, humanitarian and other fields.

The sides expressed confidence that this visit would contribute to the strengthening of the bilateral ties and the expansion of the economic cooperation.

The bilateral relations and other regional and international issues of mutual interest were discussed at the meeting.