News
Israeli Ambassador praises state-religion relations in Azerbaijan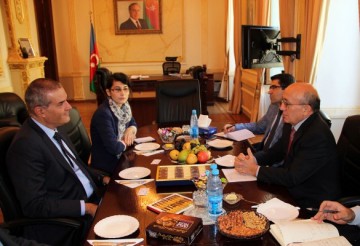 Israeli Ambassador Rafael Harpaz has praised state-religion relations in Azerbaijan as he met chairman of the country`s State Committee for Work with Religious Organizations Mubariz Gurbanli.
The Ambassador also hailed attention paid to Jews in Azerbaijan.
The sides said Azerbaijan and Israel were bound together by ties of history, and their relations were successfully developing.