News
Azerbaijan attaches great importance to participation in CIS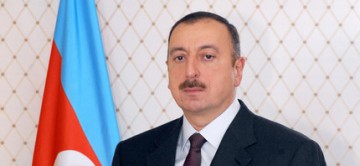 The Commonwealth of Independent States (CIS) has not exhausted its potential - it is a platform for cooperation, collaboration, and discussion of topical issues of regional and international life, Azerbaijan's President Ilham Aliyev said Oct. 10.
The president made the remarks while delivering a speech at a meeting of the CIS Council of Heads of States in Minsk, Belarus.
"As the colleagues, who have for years communicated and settled important issues, we naturally need to discuss all issues of our concern in such an open and sincere atmosphere," President Aliyev said.
He went on to add that Azerbaijan attaches great importance to its participation in the CIS.
"We believe that our organization has had great achievement in interaction, coordination, and better understanding of each other's problems, as well as regarding the settlement of other important issues," the president said.
"We are also very actively cooperating with the majority of the CIS member states on a bilateral basis," Aliyev said. "I believe the bilateral ties strengthen the relations within our organization, and we will further strive to boost the potential of bilateral cooperation."
He said there are good developments in the economy, and in the investment sector.
President Aliyev said that today, of course, the attention is being paid to the issues that cause concern, like regional and international security.