News
San Diego to host American premiere of Seven Beauties by Gara Garayev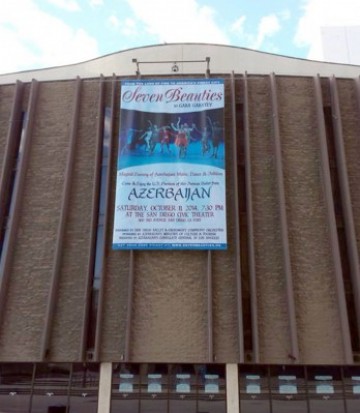 San Diego, California, will host the premiere of Seven Beauties ballet by great Azerbaijani composer Gara Garayev this Saturday.
Sponsored by Azerbaijan's Ministry of Culture and Tourism, and presented by the Consulate General of Azerbaijan in Los Angeles, the ballet is produced by the critically acclaimed San Diego Ballet, and performed at the San Diego Civic Theater, one of the largest opera venues of the United States. The renowned Grossmont Symphony Orchestra will play the music.
It is the first time that this unique ballet will be performed at such a scale in the United States.
Seven Beauties was composed in 1952 by famous Azerbaijani composer Gara Garayev. The libretto of the ballet is based on motifs of the great Azerbaijani poet Nizami Ganjavi's Seven Beauties poem, written in 1197.
The poem shares the story of a young prince Bahram, destined to become the ruler of the world, and his encounters with seven beautiful princesses of different ethnic backgrounds. Bahram needs the wisdom of these princesses in order to become a worthy king. This is a story of just governance, tolerance, and multiculturalism.