News
President Ilham Aliyev received a delegation led by British Prime Ministerial Trade Envoy Lord Risby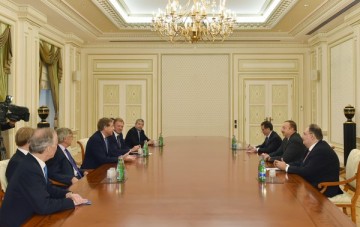 President of the Republic of Azerbaijan Ilham Aliyev has received a delegation led by British Prime Ministerial Trade Envoy, House of Lords member Lord Risby.
The parties expressed their satisfaction with the level of Azerbaijani-British bilateral relations. It was noted that these relations were expanding and had good prospects.
The sides emphasized the importance of inter-parliamentary cooperation in terms of the strengthening of bilateral ties.
They parties also discussed a wide range of issues of mutual interest.