News
President Ilham Aliyev receives ISESCO Director General Abdulaziz Othman Altwaijri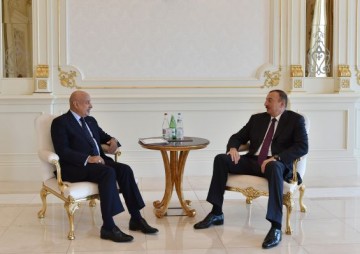 President of the Azerbaijan Republic Ilham Aliyev has today received ISESCO Director General Abdulaziz Othman Altwaijri.
They hailed the successful development of the beneficial cooperation between Azerbaijan and ISESCO and expressed their confidence on further development of the ties.
The parties spoke about the significance of the Baku International Humanitarian Forum and stressed the role of the Forum in strengthening the ties between the peoples and intercultural dialogue.