News
President Ilham Aliyev received Former Prime Minister of Italy Enrico Letta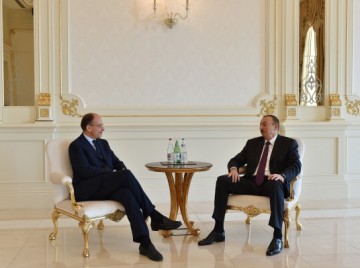 President of the Republic of Azerbaijan Ilham Aliyev has received Former Prime Minister of Italy, General Secretary of the Agency for Research and Legislation Enrico Letta.
Enrico Letta said he watched with great interest the visit of President Ilham Aliyev to Italy, and stressed the importance of the projects carried out by Azerbaijan in Italy.
President Ilham Aliyev recalled his visit and meetings held in Italy. The Head of State stressed the importance of adoption of the joint declaration on strategic partnership between the two countries.
The sides highlighted significance of Baku International Humanitarian Forum, the role of the Forum in strengthening the cooperative relations among the countries and exchanged views on issues of mutual interest.