News
President Ilham Aliyev receives Former President of Estonia Arnold Rüütel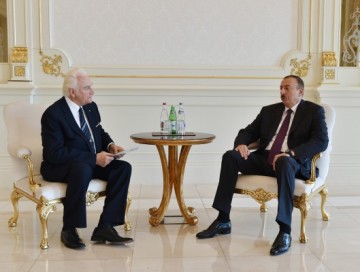 President of the Republic of Azerbaijan Ilham Aliyev has received the Former President of Estonia Arnold Rüütel.
The Head of State said Baku International humanitarian Forum was a good tradition and highlighted the increasing interest to the event year by year.
President Ilham Aliyev said state officials and scientists from 60 countries all over the world would attend the Forum this year, adding Baku Humanitarian Forum was already an international event.
Arnold Rüütel thanked for invitation to the Baku Humanitarian Forum and stressed the importance of the event covering wide circles of various countries and nations.
Arnold Rüütel praised the organization of the Forum under the leadership of President Ilham Aliyev every year and stressed the significance of the event.