News
President Ilham Aliyev received chairman of Russian Liberal-Democratic Party, member of the State Council, State Duma deputy Vladimir Zhirinovsky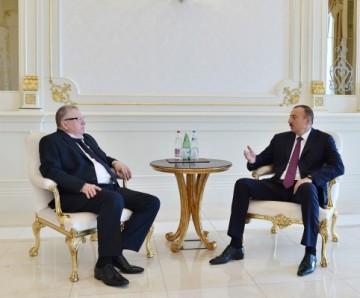 President of the Republic of Azerbaijan Ilham Aliyev has received chairman of Russian Liberal-Democratic Party, member of the State Council, State Duma deputy Vladimir Zhirinovsky.
The sides noted the successful development of relations between the Republic of Azerbaijan and the Russian Federation in various areas and the role of interparliamentary cooperation in the strengthening of the bilateral relations. It was noted that there were good opportunities for the expansion of cooperation between the two countries' legislative bodies.
The parties discussed the current state of and prospects for the development of bilateral relations, in particular between parliaments.