News
Azerbaijan explores proposals on construction of a toll road from Baku to Georgian border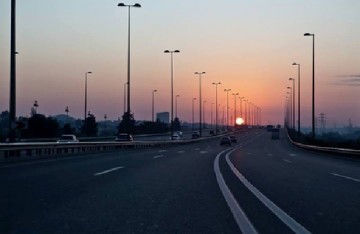 The government of Azerbaijan is examining proposals to construct a toll road from Baku to Georgia border (Trans-Azerbaijan National Express Way).
Musa Panahov, Azerbaijan's Deputy Minister of Transport, said construction of the toll road as an alternative to the existing highway requires much funds in investment.
"Feasibility study will be carried out. If there are suitable offers, construction will commence," he added.
The US Bechtel Corporation has offered bids for Trans-Azerbaijan National Express Way Project.
If constructed, it will take 4 hours to reach Georgian border from Baku.