News
Azerbaijani air defence forces holding exercises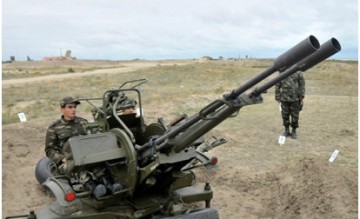 Air Defense Forces of Azerbaijani Air Force launched exercises on Aug. 13.
The exercises are being held in accordance with the combat training plan for 2014 approved by Azerbaijani Defense Minister, Colonel-General Zakir Hasanov, according to a message from the Defense Ministry of Azerbaijan.
The exercises will bring the air defense forces to a state of high combat readiness, focus on protection of important government and military facilities, as well as, protect ground troop units during the offensive and defensive operations, according to the message.