News
President Ilham Aliyev offers congratulations to Turkish Premier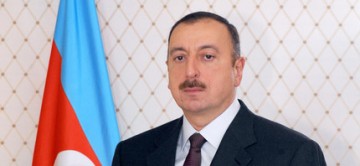 Azerbaijani President Ilham Aliyev has sent a letter of congratulations to Prime Minister of the Republic of Turkey Recep Tayyip Erdogan.
"I heartily congratulate you on the occasion of your landslide victory in Turkey's first ever presidential election through a popular vote. This election will certainly open a new stage in the history of fraternal Turkey."
"The results of the popular vote are vivid evidence of the great confidence and trust put in you and a high assessment of your successful policy and exceptional services for the overall development and prosperity of fraternal Turkey. A historic event in the society's democratic development, this election was held in an open, free and transparent manner, and is also a clear demonstration of the will of the brotherly Turkish people. Your triumph is the triumph of Turkey too," the head of state said.
"I note with satisfaction that having experienced overall development in the past 10 years, Turkey has become an international power house. During this period Azerbaijani-Turkish cooperation has gone through a grandiose path to reach the level of strong friendship and brotherhood, strategic partnership and alliance."
"Our successful bilateral and multilateral cooperation, huge projects that have been implemented thanks to our joint efforts – Baku-Tbilisi-Ceyhan, Baku-Tbilisi-Erzurum, Baku-Tbilisi-Kars railway which is now under construction, TANAP and others – considerably increase the importance of our courtiers and the region worldwide, and contribute to peace, cooperation and development.
I am confident that friendly and fraternal relations between our countries will further develop."
"Dear brother, I avail myself of the opportunity to invite you to pay the visit to Azerbaijan at your convenience. I wish you good health, happiness and success in your high state activities for the prosperity of fraternal Turkey and peace and well being of your people," said the President.