News
Azerbaijanis in Egypt urge more international pressure on 'aggressor' Armenia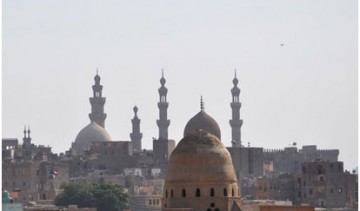 The Azerbaijani diaspora in Egypt have urged more international pressure on Armenia as concerns mount over the escalation of fighting around Nagorno-Karabakh.
In a statement sent to local government bodies, foreign embassies and international organizations in Egypt, the diaspora said: "We call on the international community not to remain indifferent to what is happening around Nagorno-Karabakh and the Armenians` attempts to trigger new war, and also to increase pressure on the aggressor."
The statement expressed concern over the fact that the Armenian armed forces had made numerous attempts to sabotage the positions of the Azerbaijani army on the line of contact and along the border between the two countries recently. "Azerbaijani servicemen have died as a result of repeated violations of ceasefire by the Armenians military."
"The Armenians shoot at civilians living in border districts, including children," the Azerbaijani diaspora said.