News
Azerbaijan`s Defence Ministry: If Armenians sabotage Mingachevir Hydroelectric Power Station, they will receive a very sharp and adequate response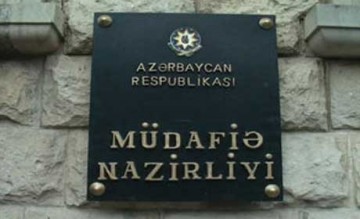 Azerbaijan`s Defence Ministry has warned Armenia that any sabotage against its Mingachevir Hydroelectric Power Station will prompt "a very sharp and adequate response".
Armenian Defence Minister Seyran Ohanyan has recently said that the Armenian Armed Forces were going to sabotage Mingachevir Hydroelectric Power Station.
"The Azerbaijani Armed Forces are capable of striking any military facility located in the territories occupied by the enemy or in the Republic of Armenia itself. The people of Armenia should know that such provocations will lead to more severe consequences for them," the Defence Ministry said.
"Our missiles are targeted at the Republic of Armenia, and the Azerbaijani army is even capable of fulfilling the order to wipe the city of Yerevan off the face of the earth," the Ministry added.